The latest and greatest from Indie Royale and the Humble Bundle.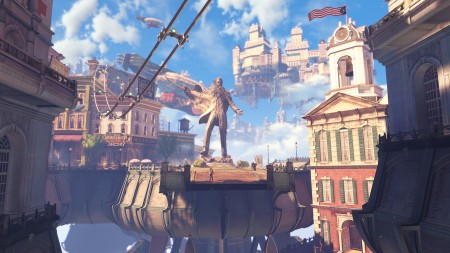 The latest weekly bundle from the folks at Indie Royale and Humble Bundle are here, and there's some superb games available for bargain prices if you're quick.
First up, Indie Royale brings us the 'Donut Bundle', available for the current minimum of £3.40, which features five games, with a sixth game to be added soon.  The five games included are Chronology, Nightmares from the Deep: The Siren's Call, The Book of Legends, Guns n Zombies and Quest of Dungeons.  All the games are available on PC for Steam and Nightmares from the Deep: The Siren's Call and Quest of Dungeons are also available on Mac and Linux.  Pay more than £4 and you also get the album 'Walk The Line' by e:o:nity.  You can find out more and buy the bundle at the Indie Royale website.
Meanwhile, Humble Bundle have got a real cracker in the Humble 2K Bundle, with up to 8 games initially and more to come.  Paying $1 or more will get you BioShock, The Bureau: XCOM Declassified and Darkness II.  Pay more than the average price, and you'll also get BioShock 2, Spec Ops: The Line and Mafia II, plus the game yet to be revealed.  If you're willing to shell out $20 or more, you'll get XCOM: Enemy Unknown and BioShock Infinite thrown in too.  Quite a bargain to be had.  You can check out more details at the Humble Bundle website.