The big Grim Fandango news out of E3 might have been its announcement for Sony's platforms, but computer-playing gamers won't be left out of the HD fun either.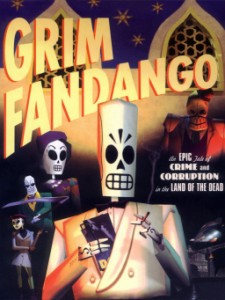 It was certainly a big moment at the Sony E3 press event when they hinted and then blew the lid off of a Grim Fandango remake for the PS4 and PS Vita. As one of director Tim Schafer's most beloved adventure titles, it's easy to see why fans went looney for the announcement. Of course, gamers on the PC, Mac and other platforms were left out of the celebration… till now.
While the PlayStation 4 and Vita will be the only aging consoles to see the game debut (for now anyway), the PC (both Windows and Linux) and Mac will also be getting versions of the game according to yesterday's news. Schafer's Double Fine studio announced via Twitter that the additional platforms would be supported right along with the PS4 and Vita when the game releases.
As to when that might exactly be, well, we don't really know. Stay tuned.