Larian Studios' massive turn-based RPG epic is now available.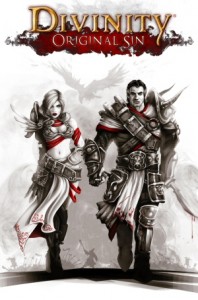 In just about every way, this is a big game. Divinity: Original Sin is a monster of an RPG, complete with an open world that the developer promises is a ""reactive" and "living" one. A prequel to the first two games in the series, Original Sin casts players as one half of a duo of adventurers and was really built around co-op play (though you can play singly as well).
There are a bunch of legitimately interesting ideas at play here too. Conversations and events in the game are designed to evolve the relationship between you and your partner, and actually shape the game itself as you play. You'll also be able to actually manipulate the environment through spells and special skills, and Original Sin eschews the class systems of pretty much every RPG ever in favor of a free-form shaping of your on-screen avatar in pretty much any way you like.
And then there's the level creation system, which I gave a feeling got almost every budding dungeon master out there pretty excited. Not only will you be able to craft your own maps, but you'll also be free to share those levels online. Oh, and you get Cow Simulator for free too (it's an in-game mod made by the debs to show off the flexibility of the engine). So there.
Divinity: Original Sin is available now for the PC.