If there were any two games that would be closest to Toys R Us' heart, it'd probably be Skylanders Trap Team and Disney Infinity 2.0.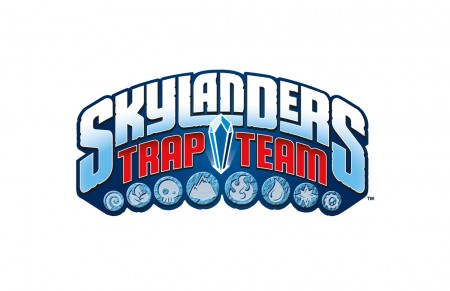 Now that were in the last day of the biggest gaming show on the face of the planet (that being E3), TRU has decided to pull out all the stops on their pre-orders for both Disney Infinity 2.0, otherwise known as Disney Infinity: Marvel Superheroes, and the latest title in the Skylanders line- Trap Team.
Starting right now, you can pre-order yourself a copy of the Disney Infinity sequel at TRU stores for the system of your choice. You can also plop down some cash for Skylanders Trap Team and enter the Legendary Treasure Pre-Order Sweepstakes. The Sweeps, which is exclusive to the retailer, only takes a pre-order to officially enter (in-store or online) and can net you some super-cool Skylanders swag in the form of a toy or accessory for the game when it launches this Fall. You'll also have the chance to enter to win additional prizes with a pre-order including "a $1,000 Toys"R"Us shopping spree, a life-sized MEGA Bloks Skylander or the ultimate Skylanders bedroom makeover."
And that's not all as you can pre-up for the first individual Trap Team member to be available, Gearshift. Outside of a pre-order, this Tech element character won't be hitting the shelves till 2015, so this is the only chance to add her to your game before the New Year. And finally, this Saturday (June 14th) marks a big sale day for Skylanders at Toys R Us'.
The first 50 fans of the game to stop into any TRU's electronics department will have the chance to be walking away with a Skylanders Sidekick Figure on the house. Oh, and sales? Yeah, they've got sales.
50% OFF ALL Skylanders SWAP Force Starter Packs
$20 OFF ALL Skylanders SWAP Force play sets – prices vary
3 for $24 ALL $9.99 – $13.99 Skylanders SWAP Force figures
3 for $35 ALL $16.99 Skylanders SWAP Force figures and $15.99 Skylanders Giants figures