Teased endlessly as of late on series creative director Ed Boon's Twitter feed, a tenth Mortal Kombat and presumed sequel to the 2011 reboot is on the way.
Well, that was violent. Not to mention stunning.
If what was shown in the trailer for Mortal Kombat X (the official title) is any indication of the level of quality that the game will adhere to on next generation hardware platforms, then fight fans should be very happy indeed. And not only are the graphics incredible looking, but we also can see a few new moves for redesigned staple fighters Sub-Zero and Scorpion, as well as some environmental weapons ready for use like Subby's freezing of the tree branch that connects with Scorp.
Other than the brief look at some kombat though, details are super-light right now. We do know however, that more of the game will most definitely be shown at E3 in a week's time and that the game will be appearing on the Xbox One/360, PS4/3, and PC sometime in 2015.
Source: Joystiq
Update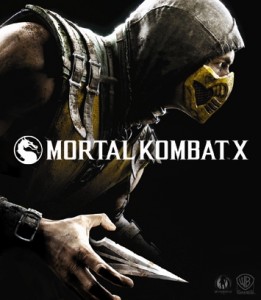 Going a little more in-depth than the first round of announcements, Ed Boon and Warner Bros' Martin Tremblay talk a little more about the new title.
"Mortal Kombat is our acclaimed, world-renowned franchise and we are now advancing the fighting genre with Mortal Kombat X," said Martin Tremblay, President, Warner Bros. Interactive Entertainment.  "NetherRealm Studios is best in class at delivering games fans love and they are taking their iconic brand to the next level with Mortal Kombat X."

"Mortal Kombat has always been about over-the-top, visceral fighting and with Mortal Kombat X  we wanted to utilise the power of new-gen consoles to give players our most intense game yet," said Ed Boon, Creative Director, NetherRealm Studios.  "The team has worked hard to make sure  Mortal Kombat X  delivers everything fans expect along with new characters, new game modes and an all new graphics engine."
We've also learned that the game will offer a 'connected' universe where gamers will constantly be battling for top billing in a global Kombat tournament. Basically sounding like something of a leaderboard on steroids, NetherRealm is promising that Mortal Kombat X will offer "a new fully-connected experience that launches players into a persistent online contest where every fight matters in a global battle for supremacy." Lest you think that might mean no single player mode, don't worry, there'll also be "an original story showcasing some of the game's most prolific characters including Scorpion and Sub-Zero, while introducing new challengers that represent the forces of good and evil and tie the tale together." Kind of sounds like there might be something of a new roster to play around with in this MK, you might want to start crossing your fingers that your favorites are on the way back now.
Also new to the brutal fighting series, gamers will be able to select from "multiple variations of each character", which sounds like the very well-recieved upcoming feature in Ultra Street Fighter IV. If you're unfamiliar, the new addition to that game allows gamers to pick from any of the different versions of fighters that have appeared in those games since SFIV's original release, and not just the 'Ultra' rebalanced versions.