Possibly according to an interview with  X-Men: Days of Future Past writer/producer Simon Kinberg.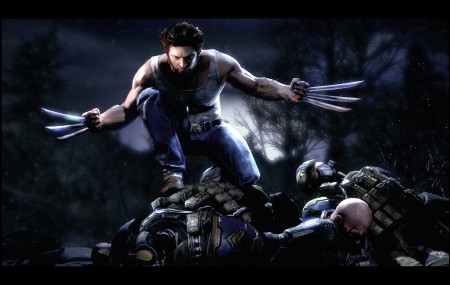 IGN reports that an interview with the producer and Collider, a TV and movie website, touched pretty heavily on the possibility of a show on television that'd carry over the themes and 'universe' of the Fox movie series. According to the report, Fox is actively looking into the feasibility of making show based in the mutant-verse corner of the Marvel Universe that they, as a studio, have control over.
Projects that could theoretically (directly or indirectly) influence such a program would include X-Men, X-Force, Deadpool, New Mutants, and the odd team out- the Fantastic Four. The key to all of this potential, says Kinberg, would be making the show in line with studio budgets, which is a tap order considering that everybody on the show would more or less have to have superpowers since they're all mutants (except for the FF, but we already know what's happening with them).
If they do go forward with a show (or shows), New Mutants would actually get my vote for the property with the most potential. Since the team will more than likely not have the ties that the comic book version does to X-Force (since that's already moving forward in some way), it could present some great chances to expand the X-Men roster and would be a very interesting offshoot of the film series. Fox could even carry over some of the characters in guest-starring roles a'la Agents of S.H.I.E.L.D. and transition others to the movies as 'new' characters with built-in backstories.
Personally, I'd love to see something like what HBO is doing with Game of Thrones; a show that appears with something like a 10-12 episode season, but has the special effects and production values of a film. I've thought that was the route that Marvel Studios should have gone with Agents of S.H.I.E.L.D. from the very start since superheroes are what I want to see on screen, not guys in suits. But that's a personal peeve of mine.
Click on through to the IGN story or the Collider original for lots more.
Source: IGN