F-Zero: Maximum Velocity and Super Mario Bros 3 arrive on the eShop along with some decent sale prices on Assassin's Creed 4 and ZombiU.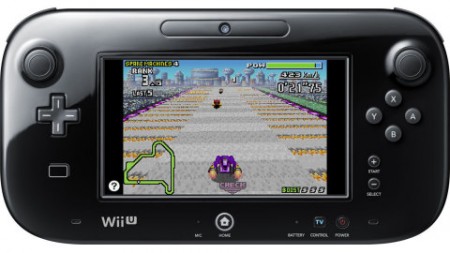 It's  kind of an interesting week here in the eShop with a good mix of new and old hitting all at once. The old might be more interesting than the new this week though since we're looking at the reappearance of the F-Zero franchise. The long neglected futuristic racer has been something of an afterthought for Nintendo, despite some very solid fan response and a decent amount of outcry for a new game in the series.
It's probably no small miracle then that we've even gotten a Virtual Console release for the most recent title in the F-Zero line, Maximum Velocity. Originaly released on the GameBoy Advance back in 2001. I really don't remember too much about the game, but honestly, any F-Zero is a good thing these days.
Alongside the zero-G racing you'll find Super Mario Bros 3 coming to both he 3DS and the Wii U this week. If you haven't played this one, or don't have it in your collection in some form, it's kind of a 'must own' as SMB3 is pretty widely recognized as a classic of the genre and one of the best titles in the Mario series.
So those are the highlights of the 'old', the 'new' this week includes LEGO The Hobbit on Wii U, which looks like a good time and there are a few pretty nice sales too, so I'll just let you read on and take it all in… then get to downloading F-Zero. Maybe if somebody actually buys the re-release, we'll get a shot at another full-fledged retail title.
Also new this week:
Price reductions:
Assassin's Creed® IV Black Flag™ (Nintendo eShop on Wii U) – Starting April 21, the price of Assassin's Creed IV Black Flag is being reduced from $59.99 to $39.99.
ZombiU™ (Nintendo eShop on Wii U) – Starting April 21, the price of first-person horror game ZombiU is being reduced from $59.99 to $29.99.