The publisher of such gems as the Metro series, Saint's Row, Dead Island, and more has come to that haven of all things non-digital rights managed, GOG.com. Their first offering- the action/RPG Risen, and shockingly enough, it's got a price that you just might find irresistible.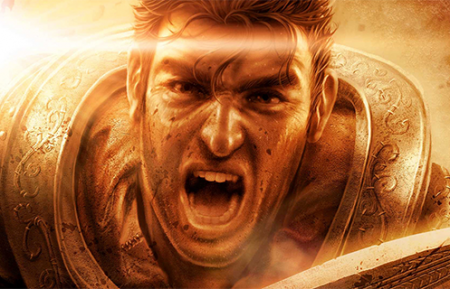 This is kind of a big deal here. Deep Silver is rapidly becoming one of the bigger publishers in the gaming world and for them to join GOG.com and offer their wares free of the restraining DRM that you find on online gaming shops like Steam is pretty incredible. That's especially true when you consider the stable of games that Deep Silver calls its own.
For their first foray into the wonder world of GOG, the publisher has readied one of their classic titles in the first Risen. An action/RPG, risen has garnered its fair share of critical acclaim and a legion of fans.
Risen is set in a luscious environment of the volcanic island Faranga, after a mysterious cataclysm causes the emergence of ancient ruins and spontaneous spawning of unusual, vile creatures. With a gripping storyline, challenging combat, terrific voice-acting, and some impressively original touches like the seamless incorporation of magic into dungeon crawling sequences, the game sets a high standard for fantasy role playing games.
Normally, Risen will cost you $9.99 USD on GOG, but for the first 48 hours (till Saturday, April 5, 11am GMT) you can grab that 60% off price discount and make Risen yours for only $3.99. GOG says that there'll be more Deep Silver games to come down the line too, so it should be interesting to see what the publisher has in store and if we can expect new releases to hit for GOG day and date with other online storefronts.