If you've yet to try Activision and Infinity Ward's latest incarnation of Call of Duty multiplayer mayhem, you might want to get Ghost-ly and take part in the free weekend demo of the Onslaught pack that kicks off today.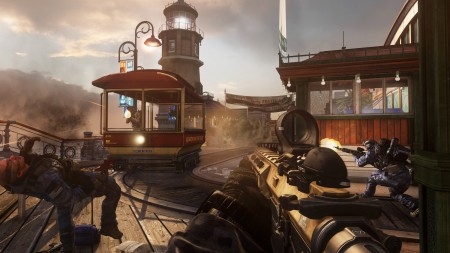 Starting today (Friday March 21st) and running through Monday the 24th, the free trial sets up owners of the base Call of Duty: Ghosts game with a free weekend of Onslaught. The DLC pack contains four new maps (Fog, BayView, Containment, and Ignition), as well as the "dual-purpose" Maverick weapon, and the first part of the alien-themed Extinction multiplayer story with Episode 1: Nightfall.
All you need to do to take part in the weekend of shooty goodness is own a copy of Ghosts on the Xbox 360 or Xbox One, log in to Xbox Live and start downloading Onslaught from the in-game menu, and you're set to hop into any match that the pack supports.