11 new discoveries about Metal Gear Solid V, some little known facts about Nintendo and why Dark Souls II is the most benevolent game of this generation round out the… wait. What?!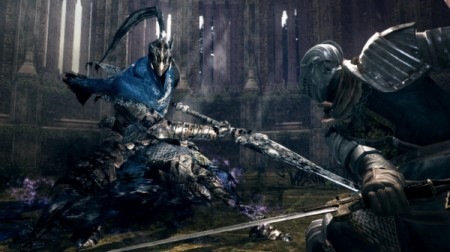 Why Dark Souls is the friendliest, most benevolent game of its generation
Two words that you'd normally not associate with Dark Souls are any form of 'friendly' and 'benevolent'. And yet here we are with a story focused in on those two unlikely qualities. Have the good folks at GR gone batty? Well, no not really; what author David Houghton has gone though, is madly in love with a game that many have thought to be way to soul-grindingly hard to even take a stab at.
Houghton though, wants you to throw all that talk of toughness and toss it down the chute, because he claims that the game is much more akin to a liberal parent. How's that? Well, says Houghton, Dark Souls as a series allows you to wander about the world, exploring at your leisure and is still there to catch you when you fall. And you will fall.
But don't take my word for any of this, click through right here and read the folly of your thoughts for yourself.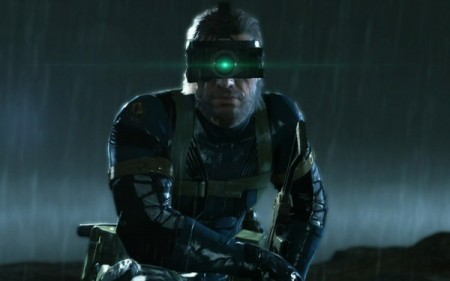 11 top-secret things we discovered in Metal Gear Solid 5: Ground Zeroes
For many reasons, MGSV is one of the most talked about games of 2014. Not the least of those talking-points is the fact that it was effectively shaved into two releases, spaced out across the year. The first of those launches will be Metal Gear Solid V: Ground Zeroes.
The 'prequel' and segue into the main action of The Phantom Pain, Ground Zeroes tells the tale of Big Boss as he recon's Camp Omega and sets to task building his private military company. Outside of the basic premise though, there's precious little info about the rapidly approaching game.
GamesRadar's Donny Tarin has spent an entire day with the title though and more than knows the ins and outs of its 2 hour campaign at this point. He's more than happy to share what he's discovered and has compacted the main bits into 11 top items about the game in this piece.
If you're an MGS fan, you'll probably need to read this just to get you ever more pumped for the game and, if you're only passingly familiar with the series, then you'll definitely want to read through what Tarin has assembled here to get you on pace to actually know what's going on in Ground Zeroes from both a technical as well as a thematic standpoint.
Check out the tale of the pre-tape here.
Nintendo trivia – 56 little known facts about the gaming giant
It seems somewhat impossible that there would be 5 things that would be something of a mystery about one of the biggest and best-known gaming companies in the world, let along 56. Here though Henry Gilbert has put together a fun piece about the best-kept secrets about the Big N and it's one really fun read for fans and hard-core followers.
Some of these points of interest are ones that you'll know, like that Namco made unofficial NES games and that Nintendo owns part of the Seattle Mariners, but some are out of the left-behind files of antiquity. Did you know that Nintendo once made 'cheesecake' playing cards? How about that the beauty mark on Samus' chin in Other M was always meant to have been there? What about the fact that the dear-departed Nintendo Power magazine owes some of its success to Dragon Quest?
You'll find all that cool stuff and more right here, so click through and enjoy!
__
Those are the best of the best from GR this past week. Give 'em a read and then feel free to chat 'em up in the comments section below. We'll see you back here on Saturday Radar next weekend!