A brand new Walking Dead experience is heading to mobile platforms courtesy of Next Games and AMC. Unlike pretty much every other game out there based on the Walkers, this one's takes on the TV show's particular version of the popular post-pandemic universe.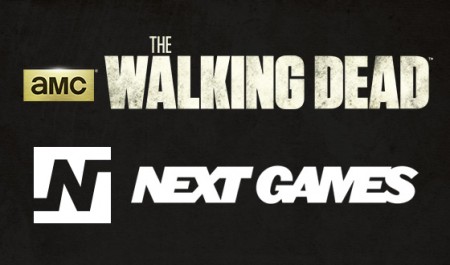 I think the only game out there that takes advantage of the TV version of The Walking Dead is Activision's Survival Instinct, and we all know how that one turned out. Iffy (I'm bering kind) FPS' aside though, the distinctive universe created on the AMC television show is a fantastic one that's captured more viewers than any other show for the last few years.
According to the network, it's actually the #1 show among 18-49 year olds in the US. That's a pretty big claim seeing as the last few seasons of television have brought a surprising number of quality programs to the small screen. Nevertheless, The Walking Dead is a beast as it creeps into its fifth season on the cable network- and that's just what the release of Next Games' new title is timed to coincide with.
"Our take on the undead survival franchise will match the against-all-odds action and moment-to-moment tension of the TV series. We want to find that sweet spot where gameplay and narrative inform and reinforce one another," said Teemu Huuhtanen, CEO at Next Games. "Like AMC's TheWalking Dead itself, we're not giving away too many details right out the gate, but I can confidently state it's unlike anything we've seen fromThe Walking Dead franchise on home or mobile gaming hardware before."
Next Games isn't just some flyby, even though you might not have heard the name before. The developer is made up of folks from Disney, Rovio, and Supercell to name a few, so they've got cred. As for the game itself, there really are no details right now, but we do know that Next Games itself has a mission statement that includes 'narrative-driven' gaming as their top priority and free-to-play as something that they're pretty excited about as a format, so draw you're own conclusions.