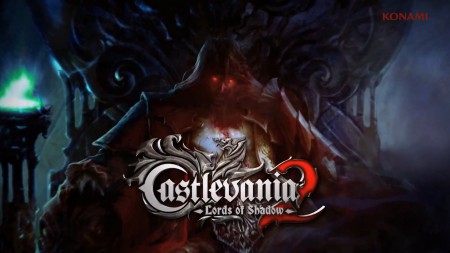 Dracula's son ail be the central character in the first downloadable ad-on for Castlevania: Lords of Shadow 2.
Dubbed 'Revelations', the first DLC pack for the recently released game will focus on the former Trevor and son of Dracula himself, Gabriel Belmont. Having been transformed into a vampire by his father and existing outside of the everyday world for years, Alucard hunts demons and other monstrosities until he senses his father's return to ever-lasting life.
The pack is a prequel of sorts to the main storyline of LoS2 and will take place in the same city as the main game, but with a completely new story and new vampiric powers for you and Alucard to play around with.
'Revelations' takes place within the epic world seen in CASTLEVANIA: LORDS OF SHADOW 2. Playing as Alucard, gamers must discover the legendary vampire's secrets, unearth the true extent of his involvement in Dracula's story, and set in motion the events of CASTLEVANIA: LORDS OF SHADOW 2. The DLC expands the incredible story of the recently-released sequel, with the fate of the Belmont clan unveiled. Alucard has his own unique, powerful abilities, including use of the Glaciem and Igneas powers, in addition to vampiric abilities which allow him to transform into a wolf, a swarm of bats and even turn back time. Blood also fuels capabilities, as drinking the blood of enemies will intensify immortal powers.
Some very cool things going on there. I especially like the transformations and the blood powering him up bits and I'm really happy to see that MercurySteam has actually made Alucard different than Drac and not just what'd amount to a palate swap. Should be a fun one for fans of the series to step back into his boots too.
You can expect to see the Revelations pack emerge from its casket on March 25th for the Xbox 360, PS3, and PC versions of Castlevania: Lords of Shadow 2.