Diamond was in full force at the Toy Fair and brought its 'A' game with Spider-Man, Captain America, Ghostbusters and tons more including new Sin City stuff!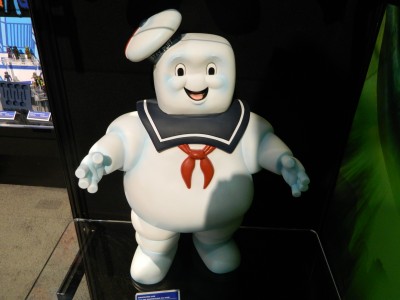 There seems to be very little in the entertainment world that Diamond either hasn't made or is currently making into toys, or busts, or banks or… something. Case in point, the list of properties that the company had on display at Toy Fair, in pretty much every form imaginable, was stunning.
This is some great stuff with awesome Ghostbusters, Sin City and Pulp Fiction offerings right up there with the fantastic assortments of Marvel Select toys and Minimates That you'd expect to see. Oh, and the TMNT stuff- oh my.
I can't really talk about some of it and don't expect to see any photos below of the really (really) good stuff that hasn't been cleared for publication yet, but there's some awesome releases on the way in 2014 for fans of the Teenage Mutant Ninja Turtles. I'm talking some of the finest work Diamond has produced yet here. Yes, it's that good.
That's in the future though, as of right now we've got a whole mess of photos for your perusal up in the gallery below. So what are you waiting for? Scroll on down and have a look at what's headed to store shelves later this year from Diamond.