It's a special Valentine's edition of Saturday Radar where GR takes a peep at the sexiest Trophies and Achievements in gaming. From there, the site details what's happening with the Elder Scrolls Online beta and looks at the multiplayer mayhem in the exciting man vs monster game, Evolve.
9 of the sexiest Trophies and Achievements in games
Aw yeah baby (cue sexy music), it's the 9 sexiest 'cheevos in gaming… wait, what does that mean exactly?
Well, the long and short of it is that there are probably more achievements in game-dom that reward getting funky than you might think. Personally, while I think we all knew about Mass Effect and Heavy rain, I had no idea there was such wild stuff in Dragon Age and even the somewhat tame sexy elements in Metal Gear come as a shock to me.
Now before you start thinking that this is some hard-hitting exposé here, this is strictly a fluff piece for Valentine's Day- and one that's pretty fun to read too. If you're ultra-prudish though, you'll probably find something to be offended about if you click here.
Then again, if you're ultra-prudish, you're probably not even reading this so…
The Elder Scrolls Online beta diary: Exploring PvP and the first few hours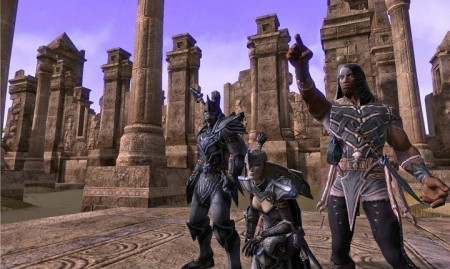 I don't think there's been an MMO that's more controversial than The Elder Scrolls Online, and I'm not talking in the way of what we wrote about above. TESO is simply something of a conundrum to some gamers and fans of the long-running RPG series just because of what it is, that being an MMO.
I know more than one fan of the likes of Skyrim and Morrowwind who just flat-out didn't want a Massively Multiplayer Online game out of the Elder Scrolls universe and would have been more than content to just see a followup, next-gen (solo) RPG blockbuster. Personally, I don't have a stake in this as I'm not the biggest fan of RPG's (mainly  for the length of time that take to complete) and I make it a rule to not play MMO's at all.
That said though, The Elder Scrolls Online looks absolutely gorgeous and massive as all get out. GR does a great job of running through what you can expect too when you fire the game up and delve into the world of Tamriel for the first time.
If you're into TES, this is a must-click. Even if you're not, it's a good read and just might leave you tempted to get swept up in the universe that Bethesda has created.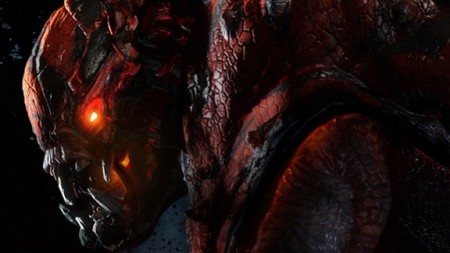 Evolve spawns a new breed of brutal multiplayer gaming
Much like MMO's, dedicated multiplayer games like Left 4 Dead don't really appeal to me at all. I like a good story, a decent main character who I can get to know and a good deal of solo-gaming that I can sink my teeth into without looking for someone to play with or risking my sanity in online lobbies.
Evolve from Turtle Rock (who made the aforementioned Left 4 Dead) goes right along with all that and then some. Don't look for a campaign of any substantial depth here, as you'll be playing with a group of three other 'hunters' as you pursue your alien quarry on a far-off world. It looks like a next-gen version of the Valve zombie-survival game and seems like it'll play like it too- with some pretty neat additions and modifications.
If Evolve sounds like your bag, click here and take a read through what GR has printed about the game. Even from someone who's not the biggest fan, I have to say this is a stunner.
__
Those are the best of the best from GR this past week. Give 'em a read and then feel free to chat 'em up in the comments section below. We'll see you back here on Saturday Radar next weekend!