This past week, GR talked up (what else) the new direction for Sonic the Hedgehog with Sonic Boom, ran down the full ins and outs of the new Smash Bros game from Nintendo and published a little something about a topic called video game linearity.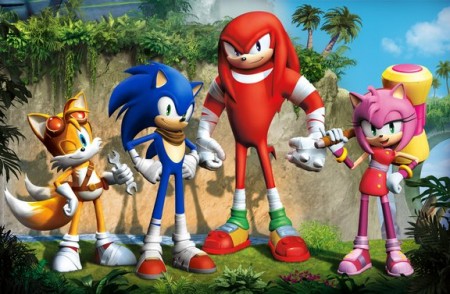 Sonic Boom takes Sega's mascot in a surprising new direction
…yeah, you better believe it does.
We profiled Sonic Boom earlier this week, but just in case you missed it, SB is a whole new ballgame for fans of the Blue Blur. In fact, as GR points out, this is so different that even the kookiest Sonic adventures from the past can't hold a candle to it.
Sonic Boom will also reportedly have a television series and a line of toys to go along with it, which is definitely something that lends to the expansion of the Sonic 'brand' and shows that Sega is pretty serious about this one.
Important to keep in mind when you're watching the trailer and reading the GR piece; the graphics are running in CryEngine 3 and look spectacular and this isn't replacing the Sonic that we all know and love. It's meant to be a secondary thing, so the lil' speedster isn't going anywhere.
Have a peek at what GamesRadar had to say about the lanky, taped-up 'hog right here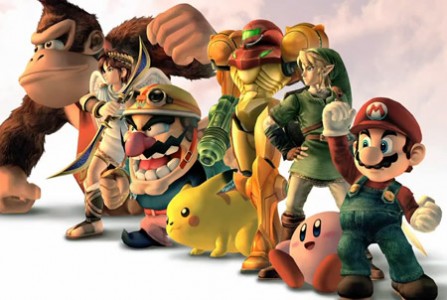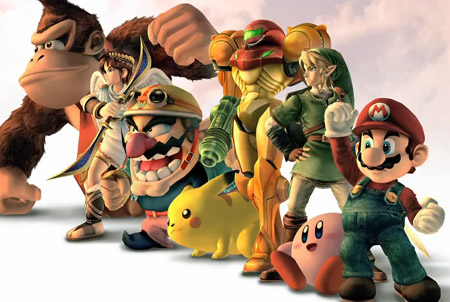 Everything we know about Super Smash Bros. Wii U and 3DS
Super Smash Bros has one of those unmistakably 'Nintendo' feels to it. It's a series that's seemingly loved by everyone who plays it and never really gets old- I'm sure there are plenty of folks out there who still play the original on the N64 like it was something new.
It's also become one of the biggest franchises in Nintendo's catalog, which is something that they need desperately right now with the Wii U not exactly raking in the biggest sales at the moment. The good news of course, is that it's on the way real soon and GamesRadar has a tantalizing selection of what's currently known about the biggest fighting game this year to grace a Nintendo platform (or two).
Read on through for coverage of the characters, the single-player mode and more
Video game linearity matters: here's why
Writer David Houghton knocks one out of the park with this one; an article I could not agree more with.
If you're wondering what 'linearity' is, it's that unmistakably old school way of designing a game where the adventure that you're playing through plays out like a movie. Basically, you play the story as it was intended to be told and rarely (if ever) deviate from it.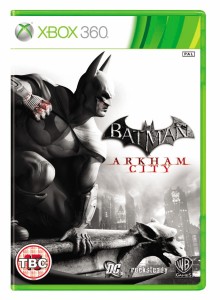 It's a design theory that I fell in love with a long time ago and never stopped enjoying on every level. Sure, as Houghton points out, open worlds can be great; really great actually (for proof of that, look no further than his sighted Batman: Arkham City and Borderlands). The problem though is that, in a post-GTAIII world, seemingly every developer in existence decided that open-world was the way to go for them and their games- and that doesn't work for everything.
Personally, I actively avoided open-world games for years after I had had enough of Grand Theft Auto III. Much like lengthy RPG's and similar off-shoot, sub-genre titles, I just didn't have the time to satisfactorily play through and enjoy them. That's only one of the issues that I personally have with the 'genre' though; click through to read Houghton's work and see a whole bunch more that I don't want to spoil here.
__
Those are the best of the best from GR this past week. Give 'em a read and then feel free to chat 'em up in the comments section below. We'll see you back here on Saturday Radar next weekend!