EA and Respawn Entertainment's Titanfall will be getting some toy tie-in goodness as K'Nex will produce building sets based on the mech shooter.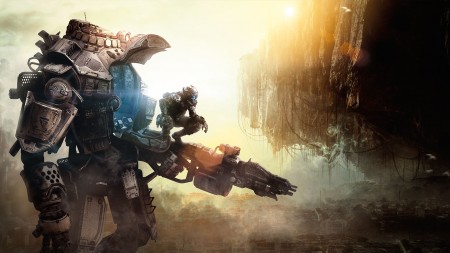 K'Nex has fast become a haven for game fans who want some cool toys to go along with their games. The company has already made sets for the Need for Speed franchise as well as some really cool Super Mario kits and now they're moving into the realm of Titanfall.
So far, we know that there'll be pilot mini-figures as well as the title mechanical monstrosities themselves, the Titans. With K'Nex' particular style of building toy, it should be interesting to say the least to see how the Titans are pulled off- and if the pilot figures will be able to ride inside them. The line will be much better detailed at the upcoming London Toy Fair as well as (I assume) the New York show in February, so keep checking back here for the latest.
Titanfall itself will be hitting the Xbox One/360 and PC this March. A release date for the sets is still something of a mystery, but with both Toy Fairs on the way on short order I'm sure we'll be getting a better idea of when to expect them very soon.
Source: MCV