We've been following the outpouring of support for Operation Supply Drop for a while now from some of the industry's biggest companies, now peripheral-makers MOGA and Power A have gotten in on things and made a donation in $12k worth of goods.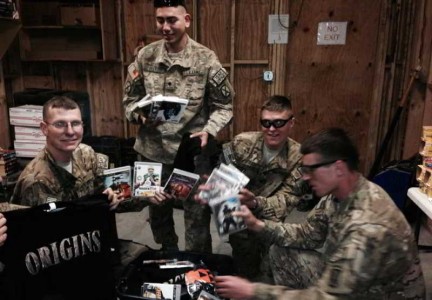 This is just a flat-out great story. There's been such a great series of donations this past Autumn from all kinds of companies in the gaming industry and it's just a purely great thing to see for the men and women that serve in the armed forces. This latest donation to the charity includes some really cool stuff too from MOGA and Power A including a whopping 350 MOGA Android gaming controllers and a whole mess of Batman-themed PS3 and Xbox 360 controllers.
"Sending MOGAs to our troops is just a small way we can show support," said Eric Bensussen, President of PowerA. "To MOGA is fun – And if gaming on a MOGA can provide an escape from the gravity of their sacrifice then we want to offer that opportunity. We're honored to be a part of Operation Supply Drop during this holiday season."
Cool stuff- keep it coming guys.
If you'd like to get involved yourself with Operation Supply Drop, click right here. It's a great cause and a terrific way to give a little happiness to the soldiers in the US armed forces this Holiday Season.