Grand Theft Auto San Andreas is on the way to mobile platforms, just in time for the Holidays.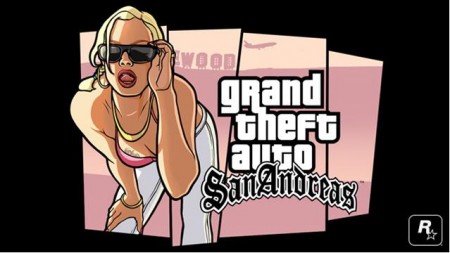 Here's something for you break-in that new iOS, Android or even Windows Mobile device with. San Andreas is a favorite of many GTA fans for its super-open world and laundry list of activities that you and protagonist CJ can get into. GTA's are all like that to some extent, but San Andreas had that 'it' factor in spades and now you can play it just about anywhere you like thanks to that little handset that you carry around with you.
Oh and you better believe it's been updated too.
Encompassing Los Santos, San Fierro, Las Venturas and everything in between, Grand Theft Auto: San Andreas has been upgraded for its mobile release. Newly remastered graphics including dynamic and detailed shadows, greater draw distance, an enriched color palette, plus enhanced character and car models make this the best-looking version of San Andreas yet.
San Andreas also has a brand new control scheme thanks to the touch-screens of modern devices with context-sensitive buttons that will appear and disappear depending on what activity you're currently doing. So that way, whether you're driving or walking the mean streets of Las Venturas, you'll only have the controls that you need on your screen at any given time- and lovely downtown Los Santos (or wherever) on the rest. Don't like touch controls? That's okay too as San Andreas comes packing controller support for iOS 7.
Expect to see Grand Theft Auto: San Andreas on iOS, Android, Windows Mobile and Kindle devices this Holiday. And if you're interested in exploring San Andreas further, might we suggest the excellent Grand Theft Auto V, which is in stores now for the Xbox 360 and PS3.