Toys R Us stores nationwide are getting new shipments of the new next-gen consoles, just in time for that big post-turkey day shop-stravaganza. Just updated with more official info.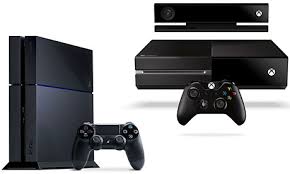 If you're looking for a PS4 or Xbox One console to put under the tree (or into your own entertainment center) this Holiday Season, you've got at least one more chance to snag one courtesy of Toys R Us. The toy giant has brand new allotments of both Sony and Microsoft's new consoles all set to be delivered to stores tomorrow, Thanksgiving Day in the US.
Making things even easier for you, TRU says that orders placed online will be honored in store for this new stock, so you won't have to truck down to your local shop only to find out that they've sold out. All you need to do is place your order online, opt in for 'in store' pickup and then go into the store anytime Thursday through Saturday to pick your console up.
Toys "R"Us will receive new shipments of PlayStation4 and Xbox One, just in time for Thanksgiving Weekend shoppers. Beginning at midnight tonight (Thursday, November 28 at 12:01am), customers can visit Toysrus.com to purchase PlayStation 4 and Xbox One bundles, while supplies last*. Additionally, this Saturday, November 30, gift-givers shopping at Toys"R"Us can pick up Xbox One in-store, while supplies last*.
Of course, with something like this it goes without saying that this is a 'while supplies last' situation and with the way that the Xbox One and PS4 have been selling, the stock (whatever there is of it) isn't bound to last all that long. Bottom line- log onto ToysRUs.com early tomorrow morning  just after midnight tonight and secure yours before they're gone- maybe till after the Holidays.
Though we have heard that some PS4's have been showing up at retail, none of us here at BG can confirm that and we haven't heard of any Xbox One's sitting behind the glass- so take it for what it's worth.