Looking for a swanky new 3DS XL to play Pokemon X and/or Y on? Why not a Pokemon-branded console?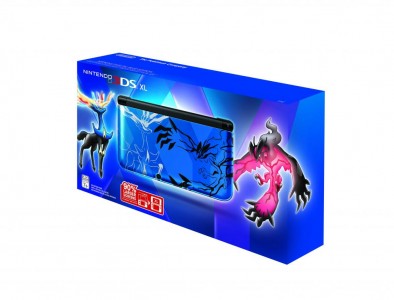 The games themselves don't arrive in stores till October 12th, but the 3DS XL consoles bearing the brand's likeness can be had right now. Both systems showcase the likenesses of the Legendary Pokemon Xerneas (from Pokémon X) and Yveltal (from Pokémon Y) and are available in either red/black or blue/black. Not to mention that they both ship in some pretty swanky packaging- not too shabby of an addition to anyones Poke-shelf.
The consoles are priced at $199.99 and, if you're a mega-Pokemon fan, you're probably gonna want to catch 'em all both.