Valiant Comics is going back to the 8-bit era for another round of nostalgic gaming-inspired covers during the month of October. And you'd better believe that the upcoming Unity #1 is going to be a part of the promo.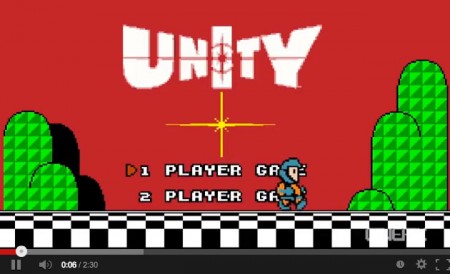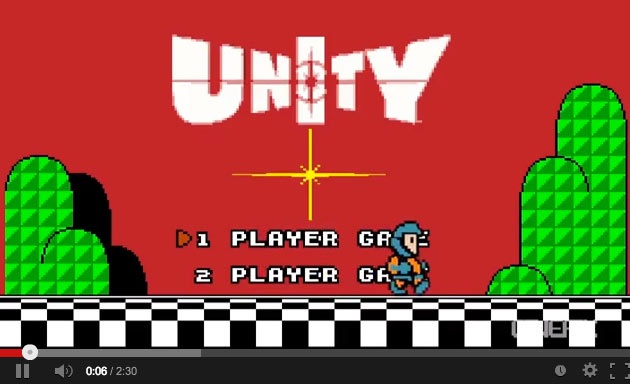 What more can you say about a Unity/X-O Manowar/Super Mario Bros 3 mashup that the picture above can't?
Well, we can tell you who had a hand in it for starters. YouTube sensation CineFix actually not only provided the visual, but also lent a hand is preparing a very special animation to go along with it. Via a QR code printed on the cover of Unity #1, readers can get a look at a fully animated version of the artwork including not only X-O, but also Toyo Harada, Eternal Warrior, Ninjak and Livewire.
"We couldn't be more excited to work with Valiant on this unique opportunity," said Philip Byron of BermanBraun, the media company behind CineFix. "It's not everyday that you help launch a major comic book series through digital video. The collaboration between UNITY #1 and '8-Bit Cinema' is a prime example of transmedia storytelling."

"This really is a dream project for Valiant," said Valiant Executive Editor Warren Simons. "We've been huge fans of CineFix's '8-Bit Cinema' since day one, and the CineFix team, along with our Assistant Editor Josh Johns, have managed to the capture the heart and soul of the characters behind UNITY."
Although the variant cover is of a 'fun and funky' feel, the actual tale that Unity tells is anything but. The brand new Valiant launch sees some of the most powerful heroes (and villains) in the Valiant U teaming up with one purpose- take down X-O Manowar.
You can read more about the book in our preview here and see the lead-in from X-O Manowar's own title here. Then get ready to rumble for November 13th, when Unity #1 hits stands.