Atlus strives to make sure your Dragon's Crown experience is as "fun and broken-free" as possible.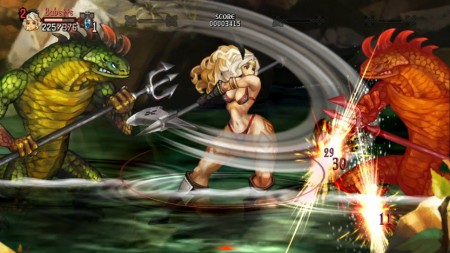 Not that we thought it was broken in any way, but Dragon's Crown apparently had a few problems that Atlus felt needed addressing. As far as bug fixes go, there's some mysterious 'stability' issues that the publisher dealt with in today's update for that game.
More than that though, they issued a number of improvements including some new abilities and enhancements to characters like the Wizard and the Amazon.
Here's what you're in for when you update:
[Bug Fixes]
Improved gameplay stability
[New Features]
Added an option to join random online games in the Labyrinth of Chaos to the Network Menu.
To enhance player character visibility, a triangular cursor has been added to the bottom of the screen.
Wizard: Charging MP when the MP is already at maximum will cause magic power to increase.
[Feature Modifications]
(PS3 version only) When playing offline multiplayer games, the story progression will now be saved for all characters.
If a network communication error occurs in online play, the game will now continue in the same stage rather than kicking the player back to town.
Amazon: A successful Parry raises Berserk level by 1.
Amazon: The Necksplitter attack can now be cancelled.
Various Skill effects of all character classes have been adjusted.
Other tuning and minor improvements to various gameplay elements were made.
Atlus promises that more updates for the hack and slash are on the way, but for right now this should get your Orc smashing back on track. Dragon's Crown is available now for the PS Vita and the PS3, and you can take a peek at our review here.