This week, two of the biggest franchises in gaming took point on GamesRadar; Final Fantasy and Grand Theft Auto. The mega-site also had some laughs though, with a look at some very real-world problems that 'only a gamer could understand'.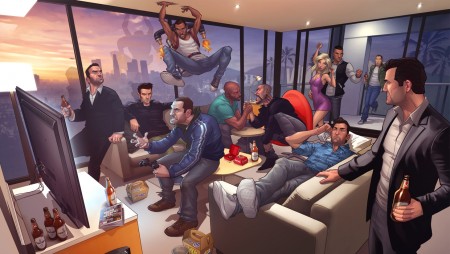 What are your favorite GTA characters?
Oh this is a fun one. I can pretty much guarantee that you've forgotten more GTA characters than you remember from throughout the series' 4 (soon to be 5) numbered entries and all the spin-offs.
This little gallery/feature runs through a bunch of the classics as well as touches on a bunch that you more than likely don't recall. It's headlined by that awesome Patrick Brown art piece that you see above and a bunch of artwork from GTA's past, present and future too. For that alone the piece is worth a look for fans.
Personal favorites time: Tommy from Vice City and Niko from GTAIV with an honorable mention to Phil Collins from Vice City Stories. So cool…
Check out the full article here and voice your opinion!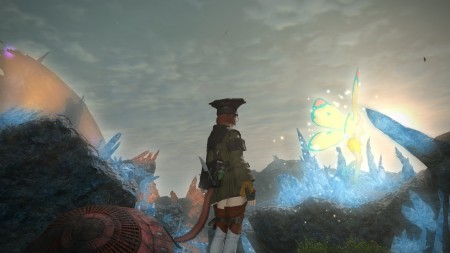 Final Fantasy XIV: A Realm Reborn review-in-progress
Now this is cool (and I love the idea from a creative standpoint); a running review of an MMO. What does that mean? Well, basically it means that GamesRadar is going to keep this review up and in a constant of change until they explore and exploit every corner of Square Enix' Final Fantasy 14 redux.
Reviews of MMO's can really be of a hit or miss affair thanks to the fact that their constantly being patched and updated. Not to mention the fact that there's just so much content to slog through in your average MMO, let alone a Final Fantasy MMO, which is what 14 is.
Final Fantasy 14 launched last year with all the excitement of a fizzled firecracker. Long story short- it was bad, fans were mad and Square Enix… well I can't think of anything else to rhyme with bad and mad- but they went back to the drawing board with the game. Enter Final Fantasy XIV: A Realm Reborn.
Does the longstanding RPG maker come through in this sort of remake? Check out the beginnings of GamesRadar's review (which will be a continuing look at the game) here and find out.
Real-world problems only a gamer could understand
This might be the most 'fluffy' piece of the week to hit GR, but it's also my favorite.
The sheer number of things on this massive list that's actually happened to me at some point (or multiple points) in my life is staggering. And I'll bet you could say the same. The bottom line is that, if you've been playing video games for any length of time, then you've experienced some of these debacles.
Had a family member or pet (yup) yank the cord out of your console as you were playing through an 'important' part in a game? Been hassled at the games shop about a pre-order? Had someone walk into the room just as the most violent/sexual part of a game comes on? All of those and tons more stuff that makes life all that much more aggravating as a gamer is on this list.
Click on through and give it a read, it's likely one of the funniest things you'll see this weekend
Those are the best of the best from GR this past week. Give 'em a read and then feel free to chat 'em up in the comments section below. We'll see you back here on Saturday Radar next weekend!