The 2D fighting game is barreling towards a Holiday release on the PSN.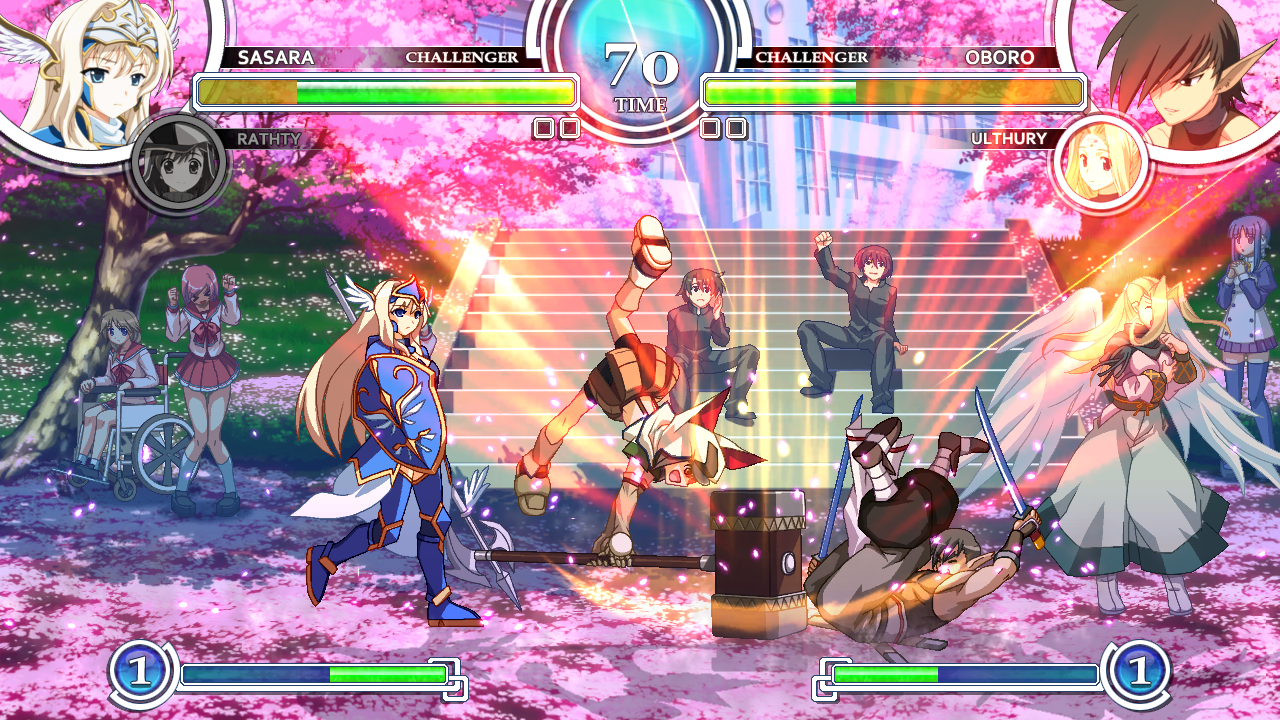 AquaPazza reminds me a little of Atlus' Guilty Gear series. Both games have a hand-drawn art style and feature  more Eastern fighting game flair. The straight-from-the-arcade AquaPazza looks just as pretty as GG as well. The kooky character designs are big and bold and the whole game has an extremely colorful and cartoony tilt to it, which is something that you really don't find all that often in the modern fighting game genre. I can't quite figure out where the 'aqua' comes from in the name (and logo), but I digress.
Atlus is promising a pretty chunky experience with AquaPazza too, as gamers should expect a deep fighting engine with all the charm you'd look for from the company. The Japanese language track will also be left untouched for the US release, which might be of interest to purists.
Up-to-date fighting specifications: The North American version of the game will feature all the content through the current Japanese arcade spec (ver. 2.01), which includes several new characters and improvements for tournament-grade action.
An eclectic cast of characters: The 13 combatants in AquaPazza are a diverse bunch, from the studious bookworm Manaka who—no kidding—attacks with a bookshelf, to the lance-wielding, shield-carrying Sasara. Moreover, the Japanese voice track will be left completely intact.
An in-depth partner system: Players select from one of the thirteen partners to accompany them. Partners assist players as one of three classes with one of four different actions. Players get rewarded for aggressive play styles and the partners add an additional skill element to help break defensive play.
Tournament-level competition: Developed by Examu and Aquaplus, AquaPazza has a strong backbone of fighting game mechanics with twitch response times and super attacks.
A variety of gameplay modes: Each character has a storyline of their own, which unlocks the "another story" mode and an alternate ending. There's also a time-attack mode, training mode, and a gallery mode.
Online play: Take to the internet to challenge players in ranked, unranked, and friends-only matches.
Get your slicker and your rain boots, AquaPazza is headed to the PS3 via the PlayStation Network this November the 19th, it'll cost you $29.99 USD.