If you're a Street Fighter fan, then you already know the gorgeous series of comics from Udon Entertainment starring the World Warriors. The latest to emerge from the publisher delves into the history of one of the main heavies from the game series- the evil Akuma.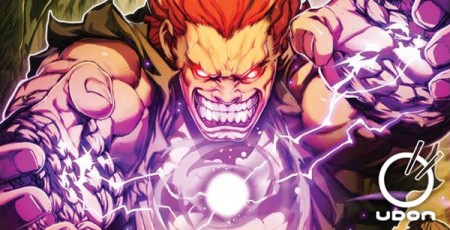 The original graphic novel (read: not a collected edition), which is in stores now, explores the past of the demon called Akuma and finally shows fans just how it is that a young martial artist was transformed into on one of the most shadowy and dangerous figures in Capcom's Street Fighter Universe.
Akuma! The world's most feared martial artist, mentioned only in whispers. Few have dared to challenge him, and even fewer have survived to speak of the nightmare! Master of the Fist, wielder of the Dark Hado… but he was not always trapped on the path of chaos. Featuring story by Chris Sarracini and art by Joe Ng, this original graphic novel mixes a surprising and intense coming-of-age story with the all-out action that Street Fighter fans love! Street Fighter Origins: Akuma reveals the secrets of this dark figure's past for the first time, and shows how a frustrated young man grew into the mad demon!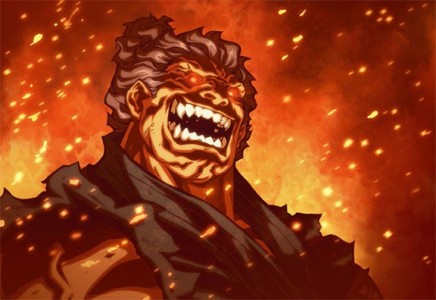 Street Fighter Origins: Akuma ia actually notable for reasons other than the central character and that's that its release comes in the 10th year of Udon and Capcom's partnership. I hadn't actually realized it, but Udon has worked through Image Comics and Devil's Due in the past, before they struck out on their own to form an independent studio. The publisher was a force in individual issues of Street Fighter comics in the past and is now moving into the original graphic novel world with Street Fighter Origins: Akuma and the recently released Super Street Fighter Volume 1: New Generation.
The books really flesh out the world that Capcom's famous characters inhabit and are pretty much 'must reads' for fans of the games. Udon works hand-in-hand with the gaming giant on these too, so they're are as close to canon as you're going to get if you're looking for an 'expanded universe' of Street Fighter goodness. They're also freaking beautiful to look at, so there's that too.
All 128 pages of Street Fighter Origins: Akuma are on store shelves right now, the volume will cost you $34.95 USD.