Windows Phone 8 users just got an all new obsession; Doodle Jump has arrived on the platform.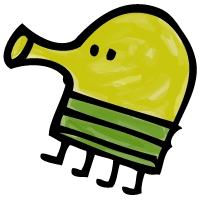 Doodle Jump from developer Lima Sky is one of the biggest selling and most popular mobile games of all time. The vertical platformer has hopped, jumped and nose blasted its way into the hearts of iOS and Android users everywhere- and now the Windows Phone 8 crowd can get in on the act.
Now available and 'optimized' for the platform, Doodle Jump features the 11 themes (all of which are awesome by the way) from the iOS and 'Droid versions and will be getting updates in the future from the developer. The game is ready for download now for Windows Phone 8 for a paltry .99 USD and can be grabbed here.