Gameplay video from Grand Theft Auto V's online component is finally going to see the light of day and be released from Rockstar Games' content lockup this Thursday.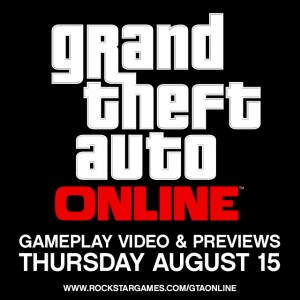 We'll have the video of GTA5's online mode right here for you on BG this coming Thursday and it should very much be worth the wait if Rockstar Games past track record is anything to go by. The publisher promises that the video will loaded with gameplay footage, which should give GTA fans a solid feel for the new mode.
And that's a good thing as there's been precious little mention of the multiplayer mode since it was announced some time ago. Rockstar is always a bit quiet about things until they're good and ready to announce though, so I wouldn't worry if you're a prospective GTA5 player who's tied up about the multi. It'll probably be just fine.
There's also no time that's been announced for the trailer to be released either, so make sure you keep checking back right here on BG all day on Thursday the 15th – or until that magical hour finally strikes.