The big reveal of the multiplayer mode for Activision and Infinity Ward's latest Call of Duty blockbuster is tomorrow, check out the reveal as it happens.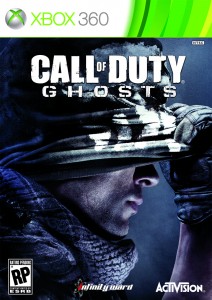 As we reported last week, the multiplayer reveal of Call of Duty: Ghosts is almost here. The game is about as hotly anticipated as shooters get, since it not only represents a massive overhaul of the CoD franchise- but also will be the first Call of Duty to appear on next-gen consoles.
The multiplayer event, that'll be live-streamed tomorrow, will cover "all things multiplayer" and will have some promised monster announcements that fans of the franchise are probably going to want to hear.
Tune in tomorrow, August 14th, right here at 10:30am Pacific time for the whole show.
Call of Duty: Ghosts arrives for the Xbox 360, PS3 and Wii U on Nevember 5th. The PS4 and Xbox One editions don't have actual release dates as of yet, but are expected to be available right along with both next-gen rigs some time in November.