Bethesda and Arkane are set to release the third story-based expansion pack for their first-person action game Dishonored.

Taking place right after the events of the last expansion, The Knife of Dunwall, The Brigmore Witches sees the assassin Daud speeding to eliminate the coven of Brigmore Witches before they have a chance to complete the incantation that will spell "doom" for the hired killer.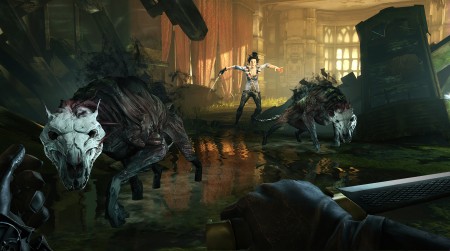 The pack will feature all new sections of Dunwall to fight your way through and a feud between rival gangs the Eels and the Hatters that Daud will have to exploit if he wants to survive and make it all the way to Delilah's coven intact. It shouldn't be too difficult, it's not like the hero of Dishonored Corvo Attano will be standing in his way or anything… oh, he will? Well… that changes things then.
Fortunately, all your power, weapon and item upgrades, as well as your Chaos level and player actions from The Knife of Dunwall will carry over to the new expansion with a save file option. Unfortunately (at least for Daud) Bethesda promises that "you will finally answer for your treacherous actions and fall before the mercy, or punishment, of the Royal Bodyguard and Assassin, Corvo Attano". So yeah. There's that.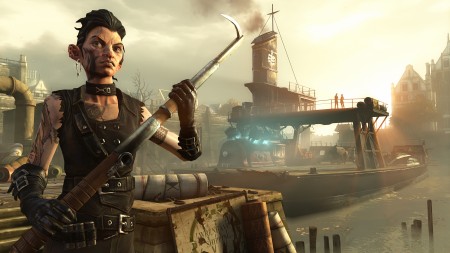 The Brigmore Witches come to Dishonored on August 13th for the Xbox 360, PS3 (the 14th in Europe for the PS3) and PC for $9.99 USD or 800 MS points.