Born one year ago, comic legend Stan Lee's YouTube channel 'World of Heroes' is back where it all started, the San Diego Comic Con.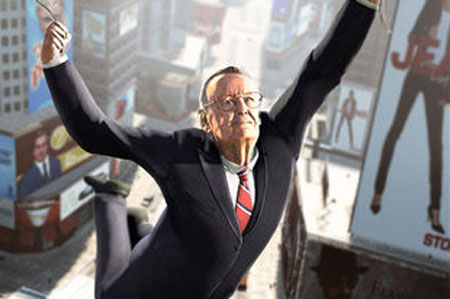 Celebrating their first anniversary, the World of Heroes will be making some big announcements as to what fans can expect to see coming up in season 2 of the channel.
If you've never watched the programming that World of Heroes offers, the channel has unique takes on comic book heroes and storylines as well as Lee's opinions on all that's going on in the business. And I mean all there; this isn't just a Marvel Comics show you know.
The special panel presentation of World of Heroes will be held on Friday July 19th in room 6BCF at the SDCC. Be there or… well, you'll miss it.
Note: Stan will not be web-slinging across the city or the convention center at any time. At least, I'm pretty sure he won't.