The next entry in the Halo series has officially been confirmed for Xbox One, but is it Halo 5?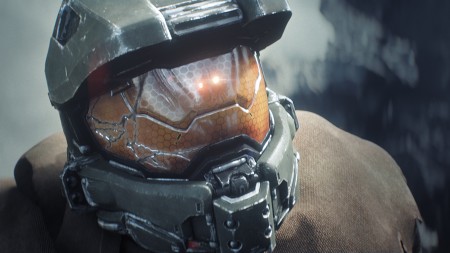 Glimpsed briefly in a teaser trailer at the Xbox One event today, the next generation of Halo is on the way- not that you probably couldn't have guessed that already.
Interesting though, was that the game was simply called 'Halo' in the trailer and not the more expected 'Halo 5'. Whether this was simply to establish the Halo brand on Xbox One instead of to promote Halo 5 in particular, or if  it alludes to something else, we don't know at this point.
What we do know is that the Forerunners are back in a very big way (very big) and the Chief and crew will be on the way to the Xbox One in 2014. …and that visor is seriously cracked.