It's been a long strange trip for Skullgirls on the way to Xbox Live.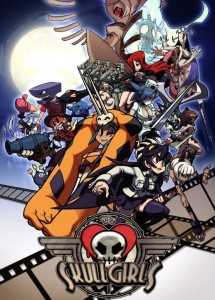 There was a great deal of buzz around the latest patch for the popular downloadable all-female fighter, Skullgirls. There was the whole Kickstarter thing, which shoveled in a whopping $829,829! There was also a mass of yays and nays from the community about this game being played on the Evolution 2013 Fighting Game Tournament main stage.
The bulk of the buzz centered around this game was about the elusive patch. Last November, Lab Zero Games released a sizable patch to Skullgirls. Unfortunately, due to its size at 590 MB, Microsoft's update policy prevented the patch to be released on XBLA. Now, finally, Xbox players get to experience the balance tweaks that PSN players have enjoyed all this time.
Here's the synopsis of the new developments for Skullgirls:
Playstation Network players are able to purchase new color options via new DLC. Each individual's color DLC will cost $0.99, with a bundle of all color options for every fighter at just $5.
Xbox Live receives the long-awaited balance patch, which includes character move tweaks (frame data, animations, etc.), regional online play polishing, and a heightening of GGPO performance. The overall download is 273 MB, and is required for online play.
For a full list of patch notes, visit skullgirls.com.
Source: Eurogamer and Joystiq.