Zen Studios' recently released Star Wars Pinball tables are getting a standalone release separate from the Zen Pinball 2 platform.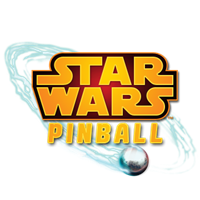 Like most all of the developer's releases, Star Wars Pinball has been a real treat not only for pinball fans, but also for fans of the galaxy far, far away. Included in the set are tables based on the Empire Strikes Back, the Clone Wars, and the bounty hunter Boba Fett.
The trio were originally released in a pack that could be played using the Zen Pinball 2 platform (on the PS3/Vita), but now Zen has seen fit to issue them as a special standalone release. Basically, that means you don't need to have Zen Pinball 2 installed on your device of choice to play.
As a nice little bonus, gamers who've already bought the table pack for Zen 2 can download the Star Wars Pinball solo game as well and vice-versa if you buy in for the 'new' release. And of course, all the content (for either version you pick up) is cross-play enabled so you can play on your Vita or your PS3.
Star Wars Pinball will cost you $9.99, in both North America or Europe, on the PSN. You can check out our review of the game here.