EA's latest SimCity release may have seen a launch that was fraught with technical issues, but that hasn't stopped fans and would-be mayors from flocking to play the game in droves.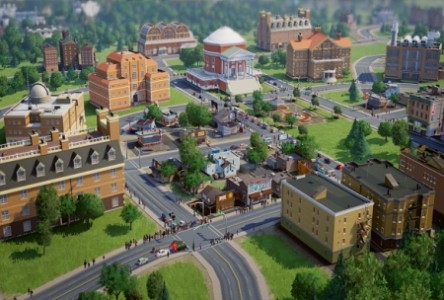 So apparently, some overloaded servers weren't enough to keep the SimFaithful from buying into the latest SimCity in a very big way. The city building simulator has sold an extremely impressive 1.1 million units in just its first two weeks on the market.
Industry site gamesIndustry is reporting that over half of those 1.1 million sold (54%) came in the digital format as opposed to the retail box too, which is pretty impressive. Also pretty impressive for EA is that 44% of those digital sales came through the company's own Origin service- that's a very solid number when you take into account that the competition is Amazon, one of the most used online shopping sites on the web and a favorite of gamers.
Since the rocky start, EA has upped it's server capacity over 400% and begun offering a free title from their PC gaming stable to any SimCity player who bought into the game before a certain date. All that helps as an 'I'm sorry', but with the game lacking certain features even at this point (that were shut down by EA to keep it running) you know SimCity must have quite a bit going for it if it's still selling as well as it is.
Makes you excited to see what the full game can actually do when it's fully brought back online doesn't it?
Source: gamesIndustry