Nintendo is set to debut a few big name titles in playable form at the annual expo and give players a chance to get some hands on time with the company's big releases of 2013.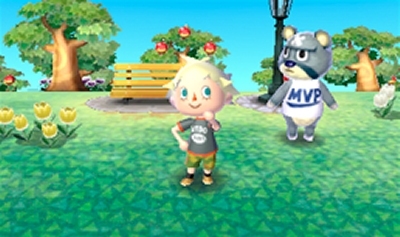 Visitors to SXSW in Texas will be able to check out a guided demo of Animal Crossing: New Leaf (among others) and check out demos for Harmoknight, Kersploosh!, and more.
Here's what's on tap:
Wii U games and applications
Pikmin 3 from Nintendo
The Wonderful 101 from Nintendo
LEGO® City Undercover from Nintendo
Monster Hunter 3 Ultimate from Capcom
Need for Speed Most Wanted U from Electronic Arts
Wii Street U powered by Google from Nintendo
New Super Mario Bros. U from Nintendo
Nintendo Land from Nintendo
Nintendo 3DS games
Luigi's Mansion: Dark Moon from Nintendo
Animal Crossing: New Leaf from Nintendo (guided demonstration)
LEGO® City Undercover: The Chase Begins from Nintendo
Pokémon Mystery Dungeon: Gates to Infinity from Nintendo
Kersploosh! from Nintendo
HarmoKnight from Nintendo
Monster Hunter 3 Ultimate from Capcom
Castlevania: Lords of Shadow – Mirror of Fate from Konami Digital Entertainment, Inc.
Fire Emblem Awakening from Nintendo
SXSW runs from March 8th through the 10th in Austin Texas at the Palmer Events Center (900 Barton Springs Road, Austin, Texas, 78704). Nintendo will be at booth #500 and will be having game demos and giveaways galore while supplies last… so hustle when you get to the show!