Valiant's books are making waves on the stands and the company will be waving hello (see what I did there?) to the Emerald City Comic Con in Seattle to show off the line first hand.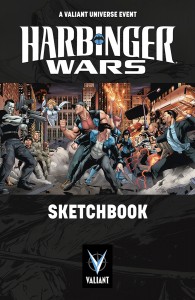 ECCC is a pretty fast growing show. just a few years ago, I hadn't even ever heard of it and now it's the largest comic and pop culture con in the Northwestern US. The show runs from March 1st through the 3rd and Valiant intends to be there in force.
The company will be giving away "a boatload of free swag" as well as offering "show exclusive products". There'll also be plenty of special guests on hand at their booth (#2008) and cool stuff to pick up, like a brand new Shadowman logo tee. The item of the day though, is the very cool and very free Harbinger Wars Sketchbook. This little giveaway will give fans an inside look at Valiant's biggest event of the Summer.
With the opening shot of Harbinger Wars only weeks away, get ready to discover the secrets that will put Harbinger and Bloodshot on an inescapable collision course – directly from a panel of Valiant insiders, including incoming Bloodshot penciller Barry Kitson, X-O Manowar artist/inker Stefano Gaudiano, Valiant Publisher Fred Pierce, and Valiant Chief Creative Officer Dinesh Shamdasani!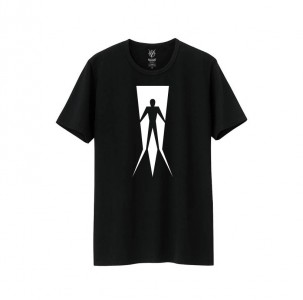 Aside from everything at the booth itself, the company will also be holding a panel in room 3AB on the last day of the con, March 3rd, at 12 noon. There'll be loads of stuff about the future of the Valiant Universe discussed there, including "Harbinger Wars and beyond".