Cap, Iron Man, Hulk, and more will be making the transition to the LEGO-verse very soon.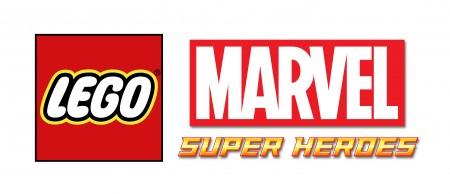 If you liked the sheer amount of heroes and villains that appeared in LEGO Batman 2, something tells me you're probably going to get a kick out of this. LEGO Marvel Super Heroes won't be focusing on just the Avengers or Spider-Man, in fact it sounds like there's going to be a pretty nice spread of the good, the bad, and (probably) the ugly when Warner Brothers and Traveller's Tale bring the LEGO Marvel U to life.
The game will center around a series of colossal threats to the LEGO Marvel Universe including Loki and Galactus (real world Galactus LEGO set please). Super-spy Nick Fury and SHIELD put together a team of heroes to tackle these big bad's that'll count in the likes of Spider-Man, Iron Man, Wolverine, Captain America, the Hulk, Thor, Black Widow, Hawkeye, and Deadpool. "Other heroes spanning the Marvel Universe" are also promised (looks like Loki and Galactus will actually be playable in some form too) with the total number of heroes and villains included in the game sitting at 100.
"Fans of both LEGO and Marvel have wanted this game for years, and we're addressing that demand with more Marvel Universe characters than ever in a console game," said TQ Jefferson, Vice President, Games Production, Marvel Entertainment.  "If you're a fan of Spider-Man, the Avengers, Fantastic Four, X-Men, Guardians of the Galaxy or scores of other Marvel characters, this is the game for you."Also interesting to note is that TQ Jefferson, head of games for Marvel,
Pile 'em on guys, the more the merrier.
One interesting little side note on this release is that Marvel's main 'competitor' in the comics world is DC. What's so interesting about that? Well Warner Brothers is the parent company of DC and will (of course) be producing the LEGO Marvel game. Just an interesting little footnote that really doesn't mean much – still though, if there's any chance for a few DC characters to sneak in here it would be kinda cool. Anybody remember Amalgam?
Guys… hello… guys?
LEGO Marvel Super Heroes will assemble this Fall on the Xbox 360, PS3, Wii U, PC, DS, 3DS, and Vita.