The best virtual steelball game around is now on Google Play.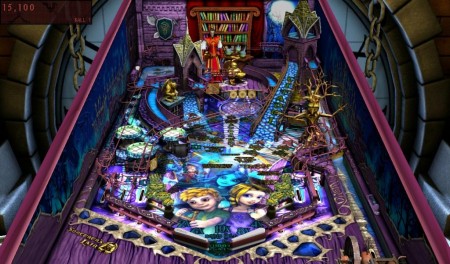 Is there any series of games that are as consistently enjoyable (or updated as much) as Zen's excellent pinball titles? Could be the answer is no, but up until now Google Play gamers couldn't partake in the pure flipping and tilting joy that Zen offered.
Thankfully, that's not the case anymore.
Zen Pinball HD is a free pinball platform download featuring a mix of Zen's original pinball designs and the hugely popular Marvel Pinball, and will feature 15 tables at launch. All players are invited to download and play risk free – downloading Zen Pinball HD scores a FREE copy of Sorcerer's Lair (no strings attached). Zen Studios will support Zen Pinball HD on Google Play with frequent table releases which can be purchased individually as DLC.
As a nice little bonus for new players, the publisher is putting it's selection of (fantastic) Marvel tables on sale. All Marvel themed tables will only cost you .99c USD during the first week of the game's GP release. That's a great deal considering a good majority of the tables are more than worth that price.
For more info about Zen, go ahead and click
here
to head over to the company's main page.