Free walkers are just the start of it though, because from now till New Year's, Telltale Games is offering some very nice little discounts on a bunch of their title's 'first episodes' on the App Store.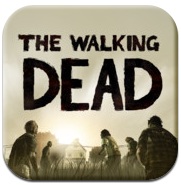 The company that's single-handedly not only keeping the adventure genre alive- but are actively evolving it are having a pretty awesome sale for gamers looking to dive into their catalog.
From now until New Year's, iShoppers can grab the first of The Walking Dead for free and nab individual episodes of Back to the Future, Jurassic Park, Hector, Law & Order Legacies, Tales of Monkey Island, Sam & Max, and a bunch more for only .99c USD.
And to aid you on your discounted (or free) iOS gaming quest, we've got a handy dandy list of links to get you where you want to go. You're welcome.
Back to the Future Ep 1 HD – US$0.99

https://itunes.apple.com/us/app/back-to-the-future-ep-1-hd/id419176153?ls=1&mt=8

Back to the Future Ep 2 HD – US$0.99

https://itunes.apple.com/us/app/back-to-the-future-ep-2-hd/id427098890?ls=1&mt=8

Back to the Future Ep 3 HD – US$0.99

https://itunes.apple.com/us/app/back-to-the-future-ep-3-hd/id435841866?ls=1&mt=8

Back to the Future Ep 4 HD – US$0.99

https://itunes.apple.com/us/app/back-to-the-future-ep-4-hd/id435842325?ls=1&mt=8

Back to the Future Ep 5 HD – US$0.99

https://itunes.apple.com/us/app/back-to-the-future-ep-5-hd/id435843057?ls=1&mt=8

HECTOR: Ep1 HD – We Negotiate with Terrorists – US$0.99

https://itunes.apple.com/us/app/hector-ep1-hd-we-negotiate/id433058491?ls=1&mt=8

HECTOR Ep2 HD – Senseless Acts of Justice – US$0.99

https://itunes.apple.com/us/app/hector-ep2-hd-senseless-acts/id456665172?ls=1&mt=8

HECTOR Ep3 HD – Beyond Reasonable Doom – US$0.99

https://itunes.apple.com/us/app/hector-ep3-hd-beyond-reasonable/id456667035?ls=1&mt=8

HECTOR: Ep2 – Senseless Acts of Justice – US$0.99

https://itunes.apple.com/us/app/hector-ep2-senseless-acts/id454314235?ls=1&mt=8

HECTOR: Ep3 – Beyond Reasonable Doom – US$0.99

https://itunes.apple.com/us/app/hector-ep3-beyond-reasonable/id454316991?ls=1&mt=8

Jurassic Park: The Game 1 HD – US$0.99

https://itunes.apple.com/us/app/jurassic-park-the-game-1-hd/id474011277?ls=1&mt=8

Jurassic Park: The Game 2 HD – US$0.99

https://itunes.apple.com/us/app/jurassic-park-the-game-2-hd/id482688777?ls=1&mt=8

Jurassic Park: The Game 3 HD – US$0.99

https://itunes.apple.com/us/app/jurassic-park-the-game-3-hd/id492569921?ls=1&mt=8

Jurassic Park: The Game 4 HD – US$0.99

https://itunes.apple.com/us/app/jurassic-park-the-game-4-hd/id492571492?ls=1&mt=8

Law & Order: Legacies – US$0.99  https://itunes.apple.com/us/app/law-order-legacies/id473003992?ls=1&mt=8

Via in-app purchase:

Episode 2: Home to Roost – US$0.99

Episode 3: Killer Smart – US$0.99

Episode 4: Nobody's Child – US$0.99

Episode 5: Ear Witness – US$0.99

Episode 6: Side Effects – US$0.99

Episode 7: Resolution – US$0.99

Monkey Island Tales 1 – US$0.99

https://itunes.apple.com/us/app/monkey-island-tales-1/id474032269?ls=1&mt=8

Monkey Island Tales 2 – US$0.99

https://itunes.apple.com/us/app/monkey-island-tales-2/id474032836?ls=1&mt=8

Monkey Island Tales 3 – US$0.99

https://itunes.apple.com/us/app/monkey-island-tales-3/id474038983?ls=1&mt=8

Monkey Island Tales 4 – US$0.99

https://itunes.apple.com/us/app/monkey-island-tales-4/id474040163?ls=1&mt=8

Monkey Island Tales 5 – US$0.99

https://itunes.apple.com/us/app/monkey-island-tales-5/id474040734?ls=1&mt=8

Monkey Island Tales 1 HD – US$0.99

https://itunes.apple.com/us/app/monkey-island-tales-1-hd/id406248957?ls=1&mt=8

Monkey Island Tales 2 HD – US$0.99

https://itunes.apple.com/us/app/monkey-island-tales-2-hd/id430951385?ls=1&mt=8

Monkey Island Tales 3 HD – US$0.99

https://itunes.apple.com/us/app/monkey-island-tales-3-hd/id430951711?ls=1&mt=8

Monkey Island Tales 4 HD – US$0.99

https://itunes.apple.com/us/app/monkey-island-tales-4-hd/id430952003?ls=1&mt=8

Monkey Island Tales 5 HD – US$0.99

https://itunes.apple.com/us/app/monkey-island-tales-5-hd/id430952497?ls=1&mt=8

Puzzle Agent – US$0.99

https://itunes.apple.com/us/app/puzzle-agent/id384101636?ls=1&mt=8

Puzzle Agent HD – US$0.99

https://itunes.apple.com/us/app/puzzle-agent-hd/id383232240?ls=1&mt=8

Puzzle Agent 2 – US$0.99

https://itunes.apple.com/us/app/puzzle-agent-2/id444526639?ls=1&mt=8

Puzzle Agent 2 HD – US$0.99

https://itunes.apple.com/us/app/puzzle-agent-2-hd/id444526065?ls=1&mt=8

Sam & Max Beyond Time and Space Ep 1 – US$0.99

https://itunes.apple.com/us/app/sam-max-beyond-time-space/id474013188?ls=1&mt=8

Sam & Max Beyond Time and Space Ep 2 – US$0.99

https://itunes.apple.com/us/app/sam-max-beyond-time-space/id474029433?ls=1&mt=8

Sam & Max Beyond Time and Space Ep 3 – US$0.99

https://itunes.apple.com/us/app/sam-max-beyond-time-space/id504340647?ls=1&mt=8

Sam & Max Beyond Time and Space Ep 4 – US$0.99

https://itunes.apple.com/us/app/sam-max-beyond-time-space/id514645411?ls=1&mt=8

Sam & Max Beyond Time and Space Ep 5 – US$0.99

https://itunes.apple.com/us/app/sam-max-beyond-time-space/id514646064?ls=1&mt=8

Sam & Max Episode 1: The Penal Zone for iPad – US$0.99

https://itunes.apple.com/us/app/sam-max-episode-1-penal-zone/id364177936?ls=1&mt=8

Wallace & Gromit The Last Resort for iPad – US$0.99

https://itunes.apple.com/us/app/wallace-gromit-last-resort/id374089452?ls=1&mt=8