Devil's Due Press is relaunching their web presence with new downloads, freebies, and more.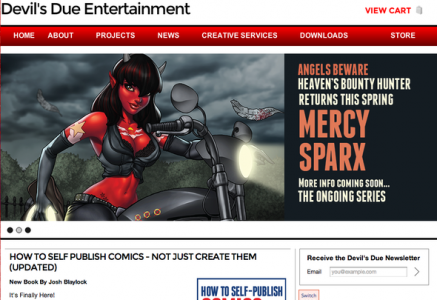 The new site will be an evolving creature and will be getting some additional love in form of added features in the coming weeks. You can, however, log on right now and check out some free avatars, buy some digital downloads, or even create your wholesale account if you're a retailer. Web-based comics are on the way soon (complete with subscriptions) too.
Check it out by clicking here and keep in mind that the publisher's newest Plume #1 will be shipping to comic shops next week.