So, folks don't really dig the Bioshock Infinite cover art. It's generic they say. Well internet, now's your chance to change it.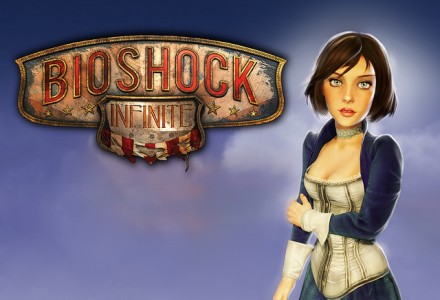 Maybe 'change' is a strong word to use here. You can't really change the cover art per say- but you can vote on a reverse image that might be more to your liking.
Series creator Ken Levine of Irrational Games went on the record a short while ago explaining that the bland cover for Infinite (which features main character Booker in a standardly heroic pose) was created solely to appeal to the masses who don't know Bioshock from Adam (*ahem).
So to make things up in a way to the fanbase (and those of us who like purty pictures), Irrational has posted a poll with six new image options on the game's page. The options range from being suitably 'game-y' to story-book awesome (number four please).
Now, if you don't fancy any of the half dozen designs Irrational Games has posted, you're still not out of luck for something you'll find more palatable as Levine has promised that even more images will be posted to the web that you can download and print out yourself.
And if you don't like any of those? Honestly, you're just being picky now.
Source: MCV