The fifth playable character for Deep Silver's Dead Island follow-up is all about hand-to-(rotten)hand combat.

A Navy man by trade, new Dead Island castaway John Morgan's career in the military didn't really go as great as he thought it might and he wound up a cook on a warship. Not really all that bad (hey, it worked for Steven Segal in Under Siege). Now though, he's found himself on an island full of zombies- good thing he's a martial arts expert… which, come to think of it, is also like Steven Segal in Under Siege.
John Morgan is the new, fifth playable character in Dead Island Riptide, that can join the team in addition to the protagonists from the original game. For years he has trained himself – and become a master – in hand-to-hand combat. His career in the US Navy has not taken off as he originally had envisioned, so he spends his time as a cook on a military ship. Little does he know that soon he will have to bring his skills into practice when the ship nears the island of Palanai…
Morgan is a full on fifth character (he's not replacing anybody either) and can be played in the standard campaign just like any of the characters from the first game. Also pretty neat, Morgan was inspired by a fan-made mod of the first Dead Island that focused on hand to hand combat. That's just darn cool.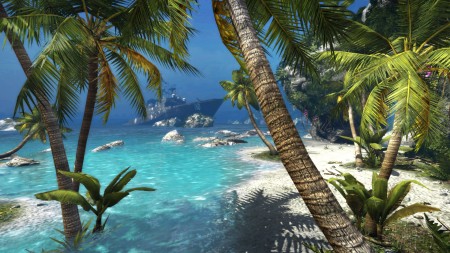 Get ready to return to Palanai in Dead Island Riptide when the dead march on retail shelves some time next year for the Xbox 360 and PS3.