Scheduled for launch right alongside one of the biggest shooters of the year, the MAG II FPS controller from All Interactive Entertainment brings the war to your PS3 or PC.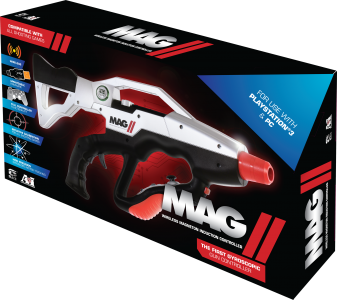 Normally I'm not much for gimmicky controllers, but I am a pretty big sucker for 'gun' peripherals. I remember being brutally disappointed by a silver pistol I bought for the PC way back in the Doom era as it basically didn't do anything other than provide movement keys and a 'fire' button. Not that it was expensive mind you, it's just that I had such high hopes. Tragic really…
The new MAG II rifle from All Interactive Entertainment, despite its looks, is not a light gun- but it's also not a one trick pony like that piece of junk I bought back in the '90s either. What's particularly nifty about the MAG II is that it has a full controller layout built in, plus a gyroscope and motion sensor.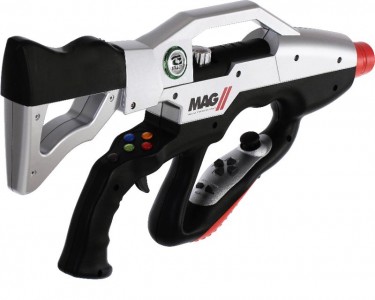 So basically, it goes one step beyond being a standard controller shaped like a gun and almost gets into PS Move territory in it's functionality. You can also download new functions and gameplay modes via PC link down the road that will expand the capabilities of the MAG, which is always nice.
– Compatible with ALL First-Person-Shooter games

– Full Functionality of Official Controllers

– Real Time, in Game, "On the Fly Calibration"

– High Precision Motion Tracking Gyroscope, eliminating the need for a Sensor Bar.

– Wireless Connection & Built in Vibration

– Updateable System Firmware & Mods

– Works with ALL TVs, Projectors & Monitors
Pretty cool stuff all in all. The MAG II is available now for pre-order from GameStop and Amazon and is scheduled to drop just in time for the launch of Call of Duty: Black Ops 2 and is compatible with both PC and PS3.