You guys'n gals in the Dishonored community have impressed the publisher so much that they're looking to put together a 'best of' compilation trailer. They'd also like to give you a nice little prize, if your video's good enough.
And by 'good enough', they mean like this:
Yow.
So… entry is pretty simple: all you have to do is record yourself playing Dishonored (like in the above video) and scoring with some power combos, kill moves, and generally engaging in some stealth action. Do that, get picked for inclusion in the Best of Dishonored trailer, and you might walk away with a very limited edition Anton Sokolov painting.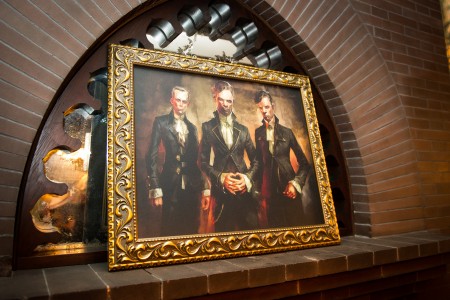 The portrait of the in game baddie was commissioned by Bethesda for it's PAX East party and only one will be given away as part of this contest. That's some pretty exclusive stuff.
Click here to get the full details and get to playing- just don't forget to hit the 'record' button.