Amazon's Prime Gaming program has been rolling, especially since the summer's free game blitz. This month there are a few nice freebies as well.
Still Prime
Okay, so this month doesn't have a cavalcade of free SNK games, or much in the way of triple-A titles. I"ve actually never heard of most of these, with the notable exception of Victor Vran.
That, if you don't know, is a nice aRPG that offers up plenty of monster-slaying, and some decent humor too. But even if most of the list this month leaves you in the dark, it's still a bunch of free games for you to play on your PC. And how can you say no to that?
Here's what's on tap for PC gamers in November 2020:
Victor Vran – Your skill is just as essential as your character build and gear in this isometric, demon-slaying action-RPG.
A Knight's Quest – Play as Rusty, a clumsy adventurer who accidentally sets about the end of the world, in this gorgeous action-adventure featuring mind-bending puzzles, challenging enemies, and huge bosses.
Smoke and Sacrifice – Sachi, a mother forced to give up her son, adventures into a grotesque underworld on a quest that will lead her to a darker truth.
Lethis – Path of Progress – Build cities in a Victorian steampunk setting.
Aurion: Legacy of the Kori-Odan – What is the purpose of mankind? Find the answers in fast-paced real-time combat, in a 2D hand-drawn world.
Don't forget the loot
In addition to full-on free games, Prime Gaming also stocks a selection of free loot each month, for titles that you already own. That's usually a little more of a name-brand collection, and this month is no exception.
Here's what's coming up, complete with dates of availability: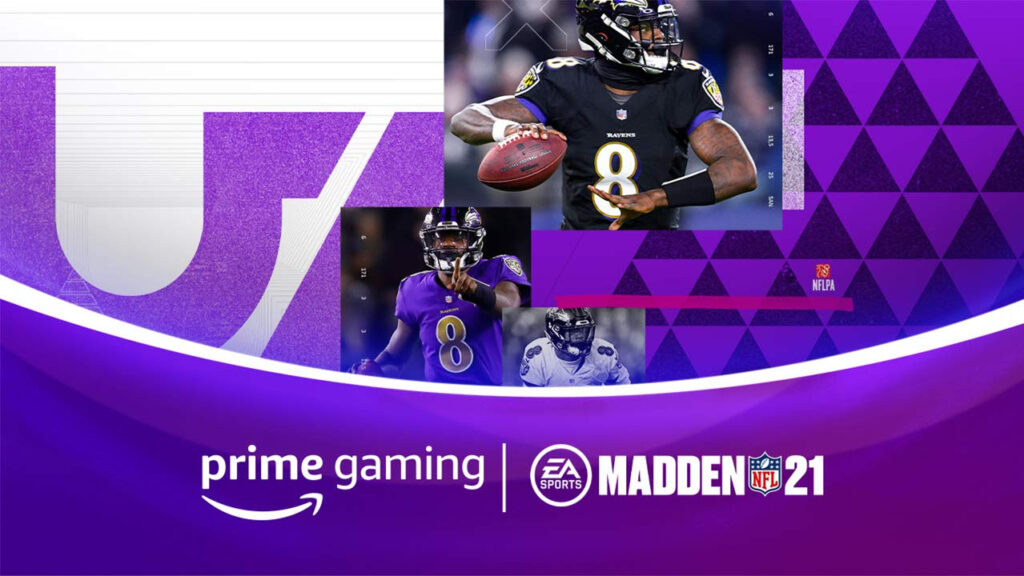 Available Now Madden NFL 21 Drop 1 
Available Now Black Desert Mobile 
Available Now MLB Tap Sports Baseball Drop 6 
Available Now Last Day on Earth Drop 10
Available Now League of Legends Drop 1
Available Now Paladins Drop 2
Available Now Smite Drop 2
Available Now VALORANT Drop 2
Available Now  RuneScape Drop 3
Available Now  Rocket Arena Drop 1
Available Now Grand Theft Auto Online In-game Currency
Available NowRed Dead Online Free Single Bandolier and More
November 2Free Games with Prime – Victor Vran, A Knight's Quest, Smoke and Sacrifice, Lethis – Path of Progress, Aurion: Legacy of the Kori-Odan
November 2 Big Farm: Mobile Harvest Drop 11
November 4MLB Tap Sports Baseball Drop 7 
November 5Last Day on Earth Drop 11
November 11MLB Tap Sports Baseball Drop 8 
November 11 Roblox Drop 4
November 11 Yahtzee with Buddies Drop 10
November 12 Last Day on Earth Drop 12
November 13Apex Legends 
November 13 October Free Games with Prime offers end – Layers of Fear, Silver Chains, Dead Age, Surf World Series, Jay and Silent Bob: Mall Brawl 
November 16Big Farm: Mobile Harvest Drop 12
November 18MLB Tap Sports Baseball Drop 9 
November 19 Last Day on Earth Drop 13
November 25MLB Tap Sports Baseball Drop 10 
November 26Last Day on Earth Drop 14