Hasbro's action figure and vehicle series is rolling ever onward, with the pre-order of the WWII-styled Captain America and his bike.
Shield slinger
Captain America's World War II look doesn't get that much attention in the world of action figures. Off the top of my head, I believe there was a Marvel Legends figure of him, but I can't remember when.
Not that it matters much, since he's back and better than ever. The "Ultimate Captain America" box set is a part of a new series of figures from Hasbro that includes a vehicle too. So you not only get Cap and his accessories, but his motorcycle as well. The figure is a part of the Marvel Legends lineup, so will stand in at the "6 scale.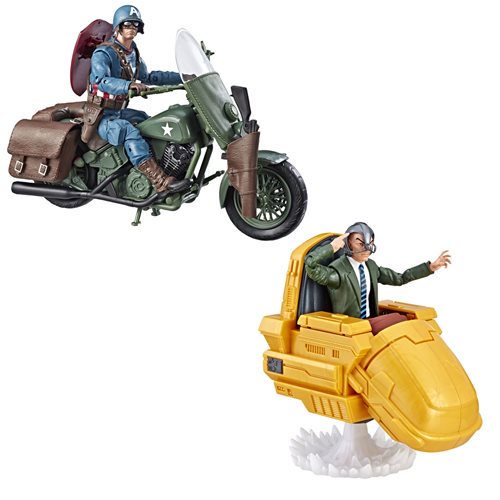 Aside from Cap, Professor X is set to be reissued. The Prof might be the biggest hit in this new line, and has been sold out a few times. So you'll have another chance to grab him in all his 90s Jim Lee glory. And you should, since he's a pretty awesome figure in my opinion.
Both will see release this August, which is shockingly just next month. Cap will cost you $39.99 USD, while a set of both he and Chuck will run $119.99 USD.
Get them from our friends at Entertainment Earth via the links below.