The Nintendo Switch "Lite" is indeed real. The sleeker, handheld only Switch will come in three colors with a Pokemon limited edition.
Switching
For a while now, Nintendo has refuted the claims that a revamped Switch was incoming. Fans of course, didn't really believe this since Nintendo has had a deep history of restyling and relaunching their handhelds. Actually, that could go for all the currently active hardware makers too, but I digress.
While a more powerful version of the hardware is still not in the cards (according to Nintendo), a somewhat less powerful, handheld only version is definitely on the way. Nintendo made this official yesterday, announcing the Switch Lite.
"Adding Nintendo Switch Lite to the lineup gives gamers more color and price point options," said Nintendo of America President Doug Bowser. "Now consumers can choose the system that best suits how they like to play their favorite Nintendo Switch games."

Nintendo press release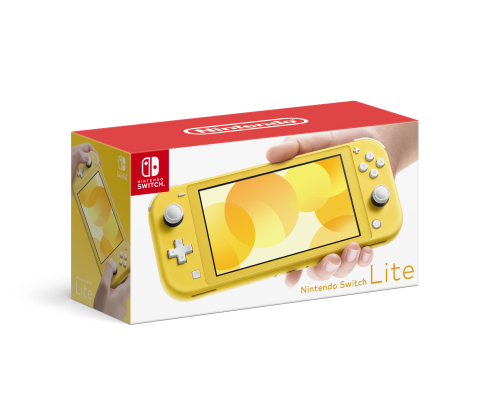 While the above is true, the long and the short of the news is that this new Switch is a pure handheld. The only difference between this and past Nintendo handhelds is that it won't have a proprietary line of games.
In that way, the Switch Lite is more akin to the classic Turbo Express than the relationship a 3DS. So you'll be able to play your already existing (and future) Nintendo Switch games on it, and vice-verse. Mostly.
While this isn't much of an issue, Nintendo points out that games that don't support handheld mode (on the Switch) won't be playable on the Switch Lite. The Lite also won't really have a tabletop mode. There's no kickstand. Though, oddly enough, you can pair a controller with the little console and play that way. So, prop it up against something maybe?
Still, if you have yet to jump on a Switch, and your main interest is in a new handheld, the Lite is a terrific option. It lands at retail this September the 20th and will run you $199.999 USD.
Don't forget the Pokemon
"November is shaping up to be a big month for Pokémon fans, with the arrival of this special hardware followed by the launch of the Pokémon Sword and Pokémon Shield games one week later," said Nintendo of America President Doug Bowser. "The Nintendo Switch Lite Zacian and Zamazenta Edition will be a great gift for Pokémon fans who want to play the latest games on the go."

Nintendo press release
In addition to the standard Switch Lite's that'll be hitting retail, there will also be a limited edition Pokemon version. Timed to land with Sword and Shield this November, the Pokemon-themed Switch Lite will arrive at retail on November 8th.
As odd as this seems too, if you want one you might want to pre-order. Nintendo says that these Pokemon consoles will only be around while supplies last.