"Optimized" and ported onto Sony's newest console, Arcania is ready for download.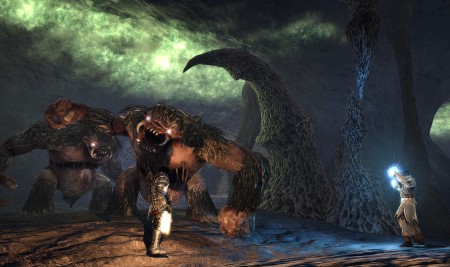 Released back in 2010 for consoles and the PC, Arcania has been around for a while. But the RPG epic has never gotten a complete overhaul like this newest version for the PlayStation 4. Optimized for the console, the winner of the 2010 German Developer Award comes loaded with the "Fall of Setarrif" add-on pack and certainly looks pretty nice with its new coat of paint.
The price tag is nice as well, with the game clocking in at $29.99 USD on the PSN.