WWE 2K15 is on the way to the PC, courtesy of 2k Games.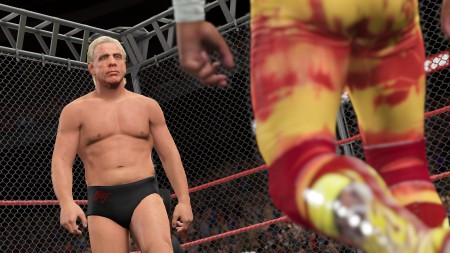 You don't normally associate PC gaming with wrestling titles (or fighting games for that matter) and there's probably a very good reason for that. Namely, that a WWE-branded wrestling game hasn't appeared on the platform in 13 years. In this case, 13 is a lucky number though, as 2K Games has WWE 2K15, the latest title in the series, on tap for the PC and on the way in the near future.
Reportedly, the PC version of the game will include the My Career mode, as well as the 2K Showcase mode, and day one DLC like Hulk Hogan and Sting, who just had a huge match at Wrestlemania. There's also a full slate of DLC on the way post-release, and all of that will be free. That's a nice surprise.
Almost time to ring that bell too, as 2K says WWe 2K15 will be on download servers in the current season- Spring.
Source: MCV