The music game news is coming in pretty heavy as peripheral maker Mad Catz has announced that they'll be co-publishing Harmonix' Rock Band 4.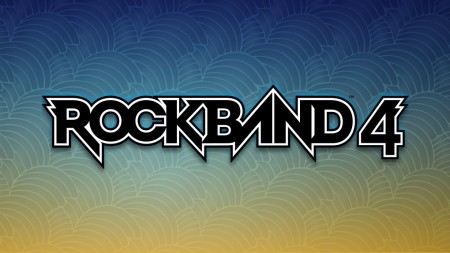 It's just nice to be talking about Guitar Hero and Rock Band again isn't it? I think so, as the rhythm genre all but died out after both games closed up and went on hiatus. Both have made a big time comeback this Spring though, with a pair of new titles on the way, which includes Rock Band 4.
Developer Harmonix is hard at work on the title now, and will be bringing the game to market with the help of longtime ally Mad Catz. Fans should remember that the company provided the keytar for RB3 and had worked closely with Harmonix on that launch. So while, it's a surprise to hear that they'll be co-publishing this new one, it's not all that shocking.
And, as you might imagine, both companies are pretty stoked about the deal.
"Since the announcement of Rock Band 4, we've been thrilled by the overwhelmingly positive response of passionate fans and gamers worldwide. The time is right to re-introduce the franchise to the new generation of consoles and our co-publishing agreement is a natural extension of the excellent relationship both companies share in realizing that vision," said Darren Richardson, President and Chief Executive Officer of Mad Catz.  "We're excited to extend our agreement with Harmonix, and are confident that Mad Catz' global sales force, distribution channels and retail marketing expertise will deliver the retail success we believe Rock Band 4 will achieve in 2015 and beyond."

Daniel Sussman, Product Manager for Harmonix commented, "We've been thrilled by the positive response to our announcement earlier this past March. Its proof of what we've known all along: music games are alive and well and there's a huge appetite for a game that can deliver a great experience on guitar, bass, drums and vocals, either solo or as a band. We couldn't be happier to be working closely with Mad Catz to deliver Rock Band 4 on Xbox One and PlayStation®4 to a worldwide audience this year."
Also important to note, is that Harmonix went on the record earlier last week and said that RB4 will be compatible with the full catalog of DLC that the older games offer, as well as just about every music controller out there, including all your old guitars and drumsets.